On a few cold nights this January, we devoured the entire Lord of the Rings trilogy on DVD, watching the story unfold evening by evening, one right after another to get the full impact of J.R.R. Tolkien's epic tale. In the very last segment, "The Return of the King," Frodo struggled to finally let go of the precious ring. He literally and figuratively tottered on a precipice.
And while Frodo wrestled, unbeknownst to him on a battlefield far away, the forces of evil threatened to annihilate the last vestiges of good in Middle Earth. Outnumbered and overwhelmed, the ragtag army was surrounded. Evil was closing in. It became evident that Frodo's internal battle and the desperation of the besieged army were inextricably enmeshed.
"Let go of the ring!" I begged, outloud.
As Frodo hesitated, buffeted violently by his own greed, he had no idea the impact of his inaction on the lives of his beloved friends. Barbaric orcs were bearing down upon them, a circle of violence tightening around them.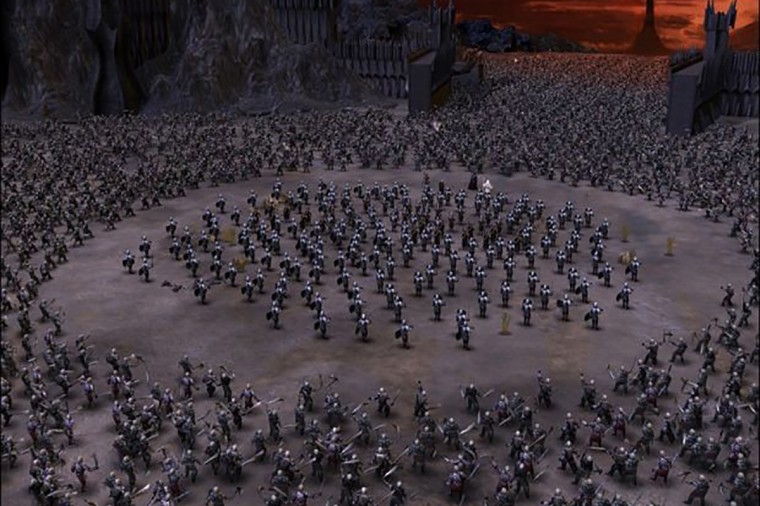 Finally, without a moment to spare, when Frodo cast the ring into the mountain of fire, the evil oppressors evaporated into thin air.
I sat on the couch, the credits scrolling across the screen, stunned by the truth that
my obedience to God matters even more than that.
How often am I deceived by something so trivial,
a ring of selfishness that distracts me
from the seriousness of my actions?
"Let go of the ring!"
Faithfulness to God
always
impacts others.
A single act of obedience
bears fruit for a thousand generations.
If I only realize that truth,
how different would I live?
If I only knew the outcome,
would there be any hesitation at all?
When you do what God tells you to do,
following Him into His design for you,
God multiplies it in dimensions
you don't even know exist.
Now to Him who
by the power at work within us
is able to do far more abundantly
than all that we ask or think...
Ephesians 3.20